In year 2007, we started a research program aimed at developping an alternative material to Pernambuco in order to make bows.
It took us 8 years to develop and fine tune the Hybrid Bow. Hybrid bows not only match pernambuco ones they also open new "musical" doors to musicians.
Our hybrid bows provide both sound and function.
They are Hand Made.
Inside the Hybrid Bow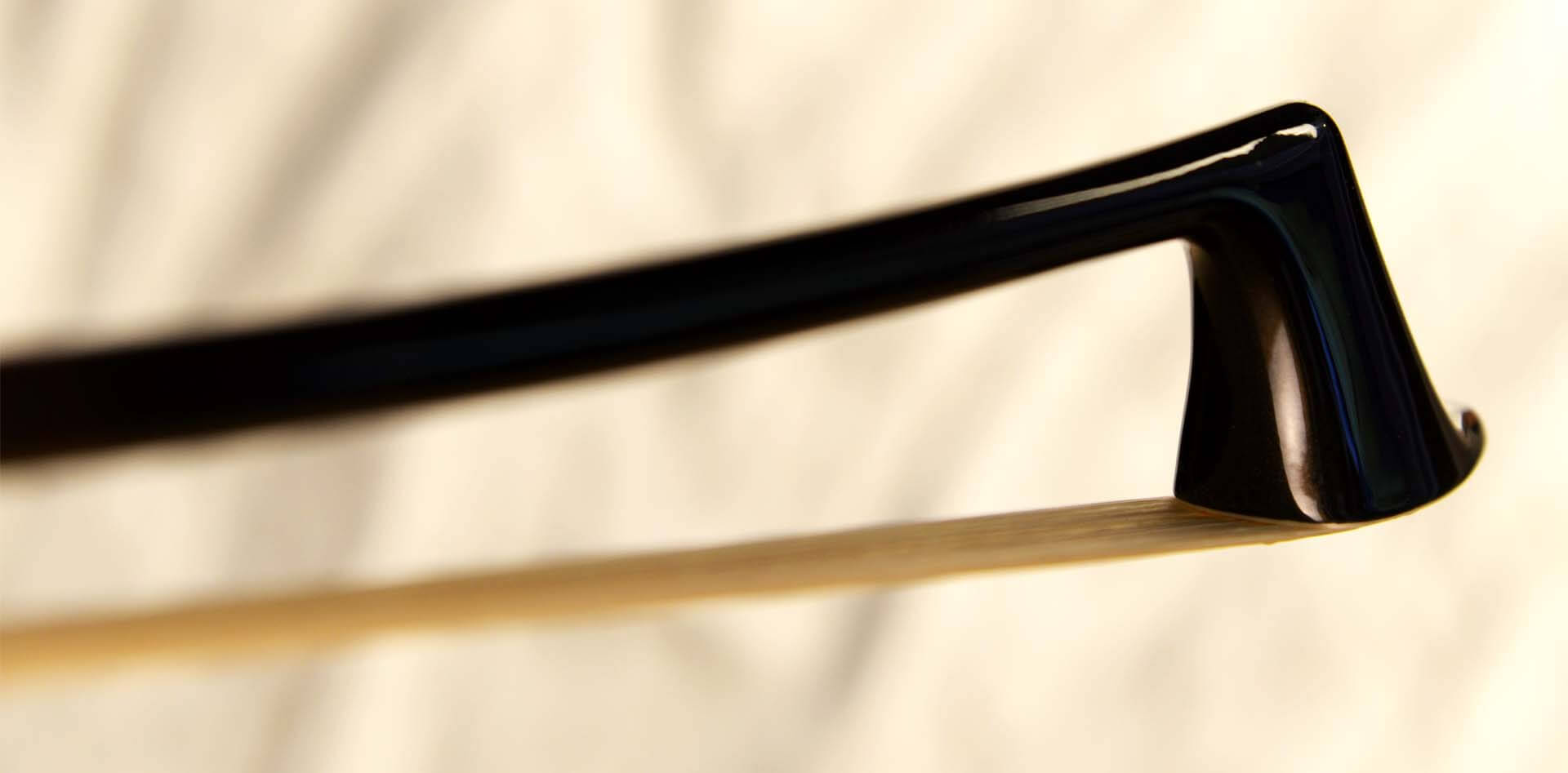 Hybrid bows combine a wooden stick together with a thin carbon fiber layer
Their wooden heart provides the bow with sound characteristics that match pernambuco bows ones. The wood we use comes from a common and widely spread specie.
Their thin outside carbon layer gives the bow both suppleness and elasticity. The bow easily grasps the string and provides musicians with effortless high comfort. The bowing is amazingly constant.
In order to give the best of our hybrid bows' acoustic potential, we have developped a special acoustic frog, made of composites material that delivers better acoustic and functional properties than wooden frogs.
Acoustic Frogs

To enhance the acoustic characteristics of our Hybrid bows we developped acoustic frogs.
Acoustic Frogs ease the frequencies transmissions from the hair to the stick. They are made of composites. They do not need metal underslides that usually contribute to downgrade sound quality.