May 2017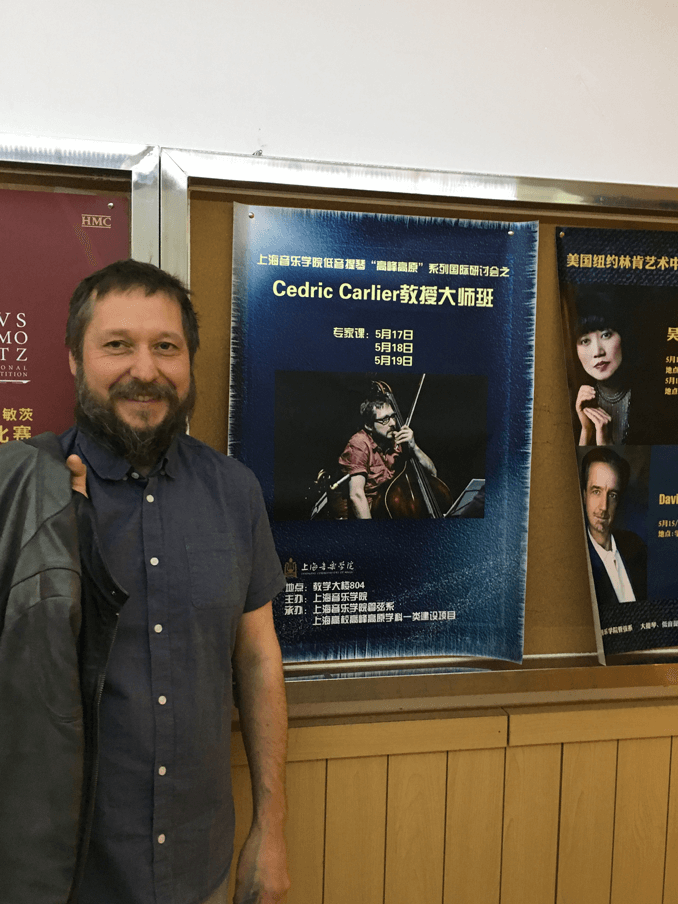 Cédric Carlier, double bass teacher at Lyon National Conservatory School and also Bass Principal at Lyon Opera Orchestra was invited last May by the Shanghai Superior Conservatory School and Chengdu Superior Conservatory School to give Master classes and a concert.
Shanghai Conservatory School is a reference in China, regarding classical music, and particularly chamber music. Professor Chao Hui also performs at Shanghai Opera as Double bassist. Chengdu Superior Conservatory School is China's most important school for music dance and instrument making, with a total of 10,000 students.
JF Daber had the opportunity to accompany Cédric during his tour of these two prestigious schools in order to demonstrate our hybrid double bass bows.
Students were very happy with Cedric's teaching. Each and every student received key advice in order to improve their technical and musical skills. There were students of different levels, the best among them matching our best French students.
Students were surprised by our approach to music, would it be with bowing or with musical language and technique. One of the key ideas being "better sound often means less efforts and making use of the right efforts". Many students produce counterproductive efforts to set their instrument in motion.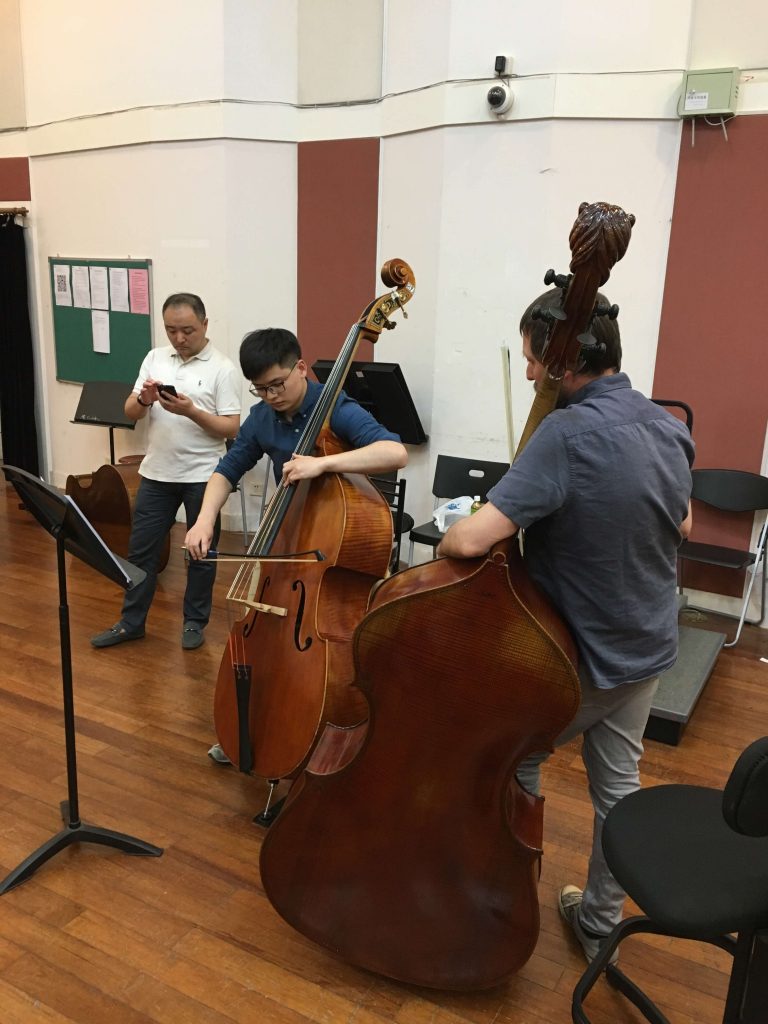 Cédric performs music as it is, as pure and simple as possible, avoiding using too many effects such as a large use of vibrato. In order to get the sound they imagine, many students use strength and press the bow on the instrument. Cédric showed them how to produce great sound whilst relaxing the body and letting the instrument sound as freely as possible.
Our bows are made accordingly to this technique. They provide instant emission and sustained sound as far as musicians let them play. Students were amazed by the Hybrid bows.
Teachers now start playing our bows. In October we will discuss their remarks during our next trip to Asia.
Time was very short in Shanghai to really take advantage of the city. We had more time in Chengdu to discover the Sichuan cuisine, particularly Sichuan hot pot that is very, very spicy!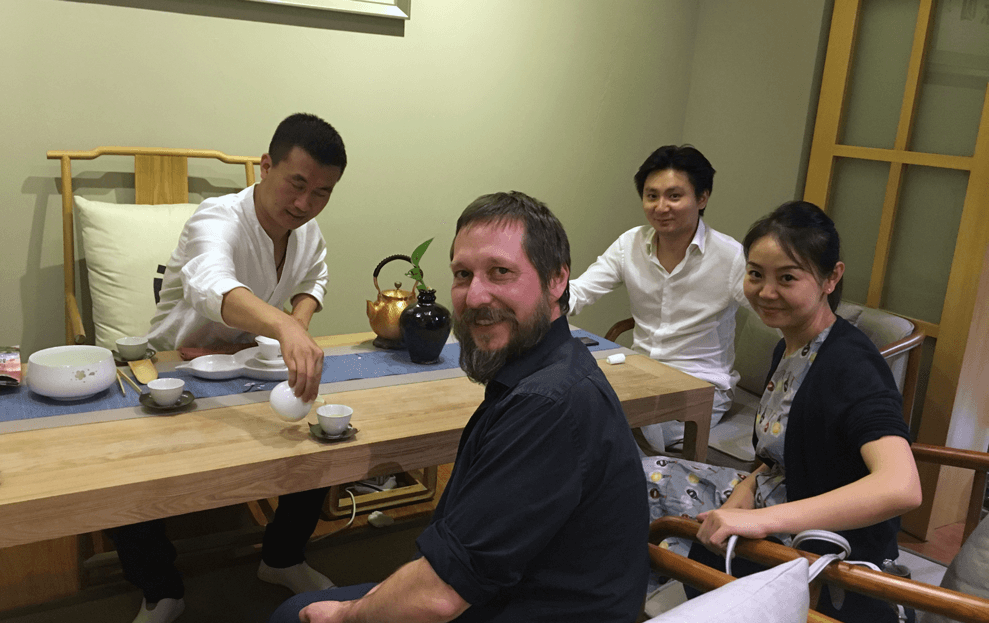 We also attended a piano recital by Kit Armstrong that left us speechless. This 24-year-old is a real piano genius. Kit now tours around the world. Remember his name! You will hear more from him in the future. We were very lucky to have dinner with him after the concert and to get to know more about him.
We were kindly invited to tea by Mrs. Wang Yanli, a violin making teacher and violin professor Xu Zhi. Tea is a very important part of the Chinese traditional culture. Tea tasting is a moment for spirit and friendship. We were offered RouGui, a fantastic Yan Cha.
We thank Shanghai Superior Conservatory School and Professor Chao, Chengdu Superior Conservatory School and Professor Cai for their invitation and warm welcome.